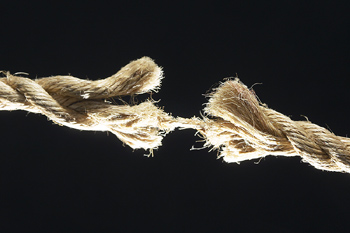 Image from
http://www.deservingbodymassage.com
Stress. It can wreck havoc with ones body. Care Givers, we are stressed and lots of times don't really know how stressed out we are until we finally visit a doctor for a physical.
Thursday, I met my new doctor and had the best physical that I've had in decades, probably the best one since I was in 3rd grade.
I love my new doctor; she was easy to talk to and she appears to understand that pharma drugs aren't the first line of defense against health troubles. She will work with my Naturopath, Dr. Barton, a doctor of Natural Medicine that I trust with my life. I'm relieved.
I'm stressed because of Care Giving. My adrenal glands are overworking, pumping Cortisol into my blood stream. It's been more constant over the last 3 weeks since my mom appears to have dropped into a new phase of Lewy Bodies with blood pressure readings that cause the blood pressure monitor to scream.
My mom's blood pressure has been out of control, slowly coming down below 200, now her average reading is 180/80. Better than 200/100, but still pretty high.
We discovered the cause must be Lewy Bodies based on the NIH study; Clinical and pathological study on early diagnosis of Parkinson's disease and dementia with Lewy bodies
My husband found the above article about Lewy Bodies and High Blood pressure; he was attempting to understand what could have caused my mom's pressure to sky rocket.
What we've learned is that the disturbance of the autonomic nervous system, dysautonomia, is part of LBD. What this means is my mom's blood pressure, body temperature, continence and any automatically regulated equilibrium is thrown off by the Lewy Bodies. No wonder her blood pressure fluctuates; fluctuating like her cognition.
Elevated blood pressure brings on way more hallucinations. I know my mom's blood pressure is high or rising when she starts to tell me about tigers in the trees, extra cats and big huge religious celebrations occurring in our back yard. The same is true when her blood sugar is high, she will hallucinate. The hallucinations excite her which causes her blood pressure to go up. It's a vicious cycle.
For 3 weeks my mom's blood pressure has stressed me out and caused my blood pressure to go up, way up to 184/90! My pressure has been great before my mom's hospital stay and my being reprimanded by one of her doctors at her former hospital. Verbal lashings by a medical doctor shook me up and caused me to doubt myself; the bastard!
My blood pressure affects my mom's blood pressure, it is the weirdest phenomenon that I've witnessed so far with my mom's illness. My mood matters. If I'm stressed out, mom's pressure goes up... way up. We are trapped in a bad cycle and I need to break out of it or things will only get worse for everyone involved.
All summer I struggled to keep her in out of the heat and sun. It was a battle, every single day. If I allowed her to be outside, she'd become overheated and become catatonic; a state that freaks me out. My mom can't tell when it's too hot outside. She's super sensitive to the cold... I suppose I won't have to worry about her running out in the yard this winter as I did in the summer.
The pharmaceutical drugs for lowering blood pressure, cause her pressure to rise; the same reaction that I had noticed over a year ago when she stopped taking the pharma drugs and began taking natural remedies, remedies that are working again.
I've been helping my mom control her blood pressure with food. I'm creating recipes, recipes that are full of blood pressure lowering ingredients. I'll post another soup recipe this weekend, a recipe that I wrote over the last few days. I've been researching instead of writing a blog post every day. I hope my regular readers understand and continue to come back to my blog.
I'm still in amazement over the healing power of celery. It lowers blood pressure quickly and better than anything we've tried. All it takes is 3 - 4 celery stalks a day, about a 4 inch stalk that has had the strings removed.
Researching celery, I learned that this staple of a vegetable, often left to rot in our refrigerator is a powerful medicine, a medicine that regulates blood pressure because celery has the perfect balanced
combination of vitamins K, C, B6, potassium, calcium, magnesium dietary fiber, and iron.

Read more:
Mom's starting to dance again. She's sleeping through the night too, thanks to my keeping a diary of everything that she ate, supplements and behaviors. I discovered that meat as part of her dinner was causing sleep disturbances, it was too hard for her to digest. Eliminating meat solved the sleepless nights for my mom. She can consume soups made with meat but she can't chew and ingest meat like beef, pork or chicken. Fish is OK, no night troubles.
What we eat matters and items in our refrigerators, real food is best to treat illness, even serious ones like high blood pressure and Lewy Bodies Dementia.
Once again my mom has proven to me that pills are not part of the solution, they are part of the problem. People turn to pills and drugs over good nutritious food. How did this happen? Why don't traditional doctors talk about the healing benefits of food? Do MD's even know about food and how it can heal even the most sick among us? Apparently not.